Last Issue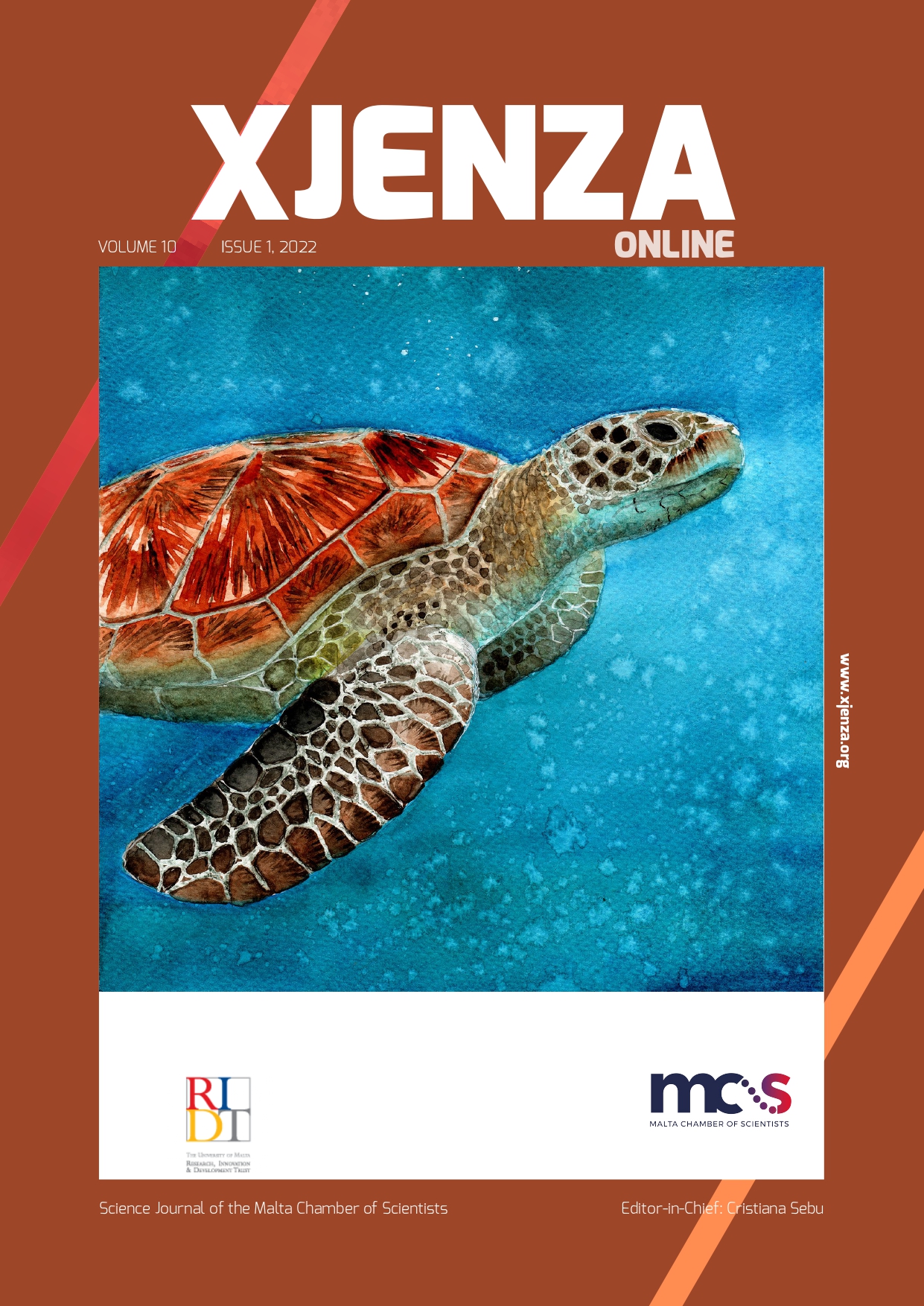 Xjenza Online Vol. 10 Iss. 1 Out Now!
We are pleased to announce that the thirteen issue in the New Online Series has just been published and currently available as open access.
The full Journal can be downloaded
here
, or you may wish to access individual articles
here
Journal Scope
Xjenza Online is the Science Journal of the Malta Chamber of Scientists and is published in an electronic format. Xjenza Online is a peer-reviewed, open access international journal. The scope of the journal encompasses research articles, original research reports, reviews, short communications and scientific commentaries in the fields of: mathematics, statistics, geology, engineering, computer science, social sciences, natural and earth sciences, technological sciences, linguistics, industrial, nanotechnology, biology, chemistry, physics, zoology, medical studies, electronics and all other applied and theoretical aspect of science.
The first printed issue of the journal was published in 1996 and the last (Vol. 12) in 2007. The publication of Xjenza was then ceased until 2013 when a new editorial board was formed with internationally recognised scientists, and Xjenza was relaunched as an online journal, with two issues being produced every year. One of the aims of Xjenza, besides highlighting the exciting research being performed nationally and internationally by Maltese scholars, is to provide a launching platform into scientific publishing for a wide scope of potential authors, including students and young researchers, in a peer-reviewed environment.
Submit to Xjenza!
Manuscripts and supporting information must be submitted via the journal's online manuscript submission and management system
here
. Please review the
Author Guidelines
and
Submission Checklist
thoroughly before beginning your submission.
Presubmission and general editorial inquiries, as well as all correspondence should be addressed to the Editor-in-Chief, Prof Cristiana Sebu, at xjenza@mcs.org.mt.